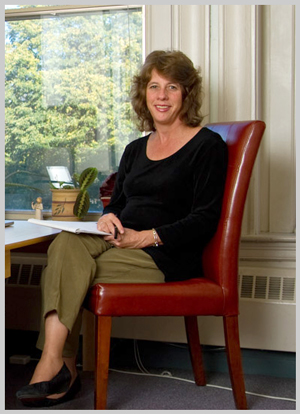 I wouldn't be effective at what I do if I hadn't experienced first hand the inevitable ups and downs of marriage. I know that when I feel lovingly connected to my spouse, I am happier, life's stresses are more manageable, and any obstacles seem surmountable. I also know how quickly that sense of peace and wellbeing can suddenly disappear when, often quite unexpectedly, we hit a bump. And I know how challenging it can be to recover from some of those bumps in a way that leads to full reconnection.
I can attest to the fact that the tools that have come out of the research work. I see it in my own life, and I see it in the lives of the couples with whom I work.
I have in-depth training in the approaches to couples therapy that are based on this research. I am a certified therapist and supervisor of Emotionally Focused Couples Therapy, developed by Sue Johnson, PhD. This is the only approach to couples therapy with research proven results, showing a 75% success rate that is unequaled in the field of couples therapy.
I am also certified in the Gottman Method, an approach based on thirty years of research by psychologist and mathematician John Gottman, PhD. His extensive body of thorough and methodical research has moved the field of couples therapy ahead by leaps and bounds.
It is incredibly gratifying to me to help couples learn that it is possible to shift their relationships from one where pain, hurt or confusion take over to one where mutual support and closeness are easily restored. Like every other skill, the skills needed to have a loving relationship can be learned but having help along the way can make all the difference.
My professional and life experience combined with my strengths of emotional intelligence, perceptiveness, intuition, and ability to get right to the heart of the matter make me an excellent guide for this learning process.
Professional Training and Experience:
30 years of experience in the field (community mental health, hospital settings, private practice)
Master of Clinical Social Work, Simmons School of Social Work
Bachelor of Science, Early Childhood Education, Wheelock College
Certified in the Gottman Method of Couples Therapy
Certified therapist in Emotionally Focused Couples Therapy
Certified Supervisor of Emotionally Focused Couples Therapy
Certified Bereavement Counselor, American Academy of  Bereavement
Member – National Association of Social Workers
Member – International Center of Excellence in Emotionally Focused Therapy
How to choose a couples therapist
Navigating the sea of therapists to find help for your marriage can be daunting and confusing. It is critical to find someone with the skill level needed, because there is a lot at stake: If the experience is not a mutually positive one, you run the risk that one or both of you may incorrectly conclude that couples therapy cannot help or that the marriage is hopeless. This is rarely the case.
Many therapists offer couples therapy as part of a range of services. While there is some overlap in the skills needed for working with individuals and couples, the complexity and potentially intense feelings that get evoked in the marital relationship require that the therapist possess a unique skill set that only comes with extensive training and experience in the practice of couples therapy.
It is helpful to ask some key questions when you are considering working with a couples therapist in order to determine whether he or she is qualified to effectively help you with your marriage. Here are some guidelines:
How much specific training in couples therapy does the therapist have?
This should include extensive training in at least one approach, and preferably certification.
I am certified in Emotionally Focused Couples Therapy and in the Gottman Method. Both require in-depth training, supervision, and videotaped approval of demonstrated competence in use of the method.
What is their approach to couples therapy?
A good couples therapist will have clear road map and rationale for their approach and should be able to explain it in a way that makes sense to you. You should come away feeling that there is a specific plan rather than a vague answer about improving communication.
My training in the Gottman Method draws on John Gottman PhD's thirty years of researching couples and what makes marriage work. It provides a nuts and bolts approach in how to strengthen the marital friendship, and how to resolve conflict in constructive ways. Emotionally Focused Couples Therapy is an evidence-based approach developed by Sue Johnson, PhD that has been proven to be highly effective at helping couples learn to express the more tender emotions that inevitably underlie the couples distress, thereby creating a deeper emotional bond. Both approaches are based on solid research of adult love relationships, and have a specific process for repairing and strengthening of the marriage.